Welcome to the Global Coaching Academy Monthly Newsletter for September 2022!
This month in the news:

The next intake starts in January 2023

Launching in the UK for our next intake with IN PERSON immersion weekends 

Unconditional Love

is the theme for this month

Some thoughts on Unconditional Love from graduates Asifa Ali and Jay Birch

Musical magic from our favourite band The Love Finders playing Gary Moore's Parisienne Walkways
---
 Our focus for September is Unconditional Love and, as always, some heartfelt musings and music to help inspire the change that we wish to experience in the world...Enjoy!

We hope that our newsletters bring you upliftment, inspiration, and updates as to what is happening at the Global Coaching Academy and new paradigm world of Coaching, Mentoring, and Interpersonal Facilitation. 
---
‍Advance notice!
We are super excited to be running our course both in the UK and in Australia again!
We will be offering our immersion weekends IN PERSON again for our next intake which starts in January 2023 - only 4 months away!!! 
Click here to request an info pack today, and start the next phase of your life's purpose.
Monthly Musings

 
Some heartfelt inspiration for our readers...‍
  UNCONDITIONAL LOVE

is not an emotional opinion - it is a measurable force.

 


To love freely without expectation of return is a joyous thing. 

Engage in the culture of Love

~ Michael King

 

 


 

 


Ponderings on Unconditional Love


from Asifa Ali -

Mentor and Life Coach

 


 


 

Unconditional love is a higher frequency of love which is given freely and abundantly, just for the sheer joy of loving, it feels liberating as it's free from any tethers of attachment, agenda or expectation of receiving anything in return. 
Love in its lower vibration is conditional and transactional – "I'll love you as long as you do x,y or z for me, or as long as you be or behave a certain way."  Conditional love can also come from a sense of neediness born of unresolved self-esteem issues, not feeling whole in ourselves and so needing something or someone outside of ourselves to make us feel better or make us feel complete.  It can feel quite unsafe and precarious as we fear the loss of that which we're attached to for a sense of wellbeing.  
Shifting our expression of love from the conditional to the unconditional can be a rich, deep, sometimes challenging, yet always rewarding journey of transformation.  It requires us to do the inner work on our self-esteem and self-love – by bringing unconditional acceptance and love to all parts of ourselves we fill up the holes within, we heal and we become whole . . . unhealthy dependency on things outside ourselves gradually falls away as we are filled with our own love which can then organically ripple out into the life around us.  Now we can connect with others in unconditional love. As whole, authentic beings we each bring the best of ourselves, to our relationships with others and with life itself, coming together in mutual joy and respect and forging a greater love together.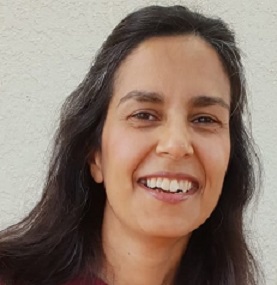 ‍click on the heading below to hear Jay sharing his experience of our course and his thoughts on unconditional love
‍Jay is a qualified holistic counsellor, life coach, mentor and interpersonal facilitator with many years of experience in youth education and family support. He is passionate about assisting other Ones to remember who they are, find purpose, actualise potential and create lasting change… He also has personal experience in struggling with hard drug addiction. He hit rock bottom in 2014 and has been clean ever since. He is an avid anti-drug campaigner who has lectured extensively in schools about the dangers of drugs. Jay is also a professional actor.
You can find out more about his work at the Harmony Centre on his website:
Our Team‍
Belinda and Julie are our main course facilitators along with a unique and authentic team of coaches, tutors, mentors, counsellors, and administrative and student support team members who bring their hearts, skills and experience to the academy.
Who are they? GCA Team
We love mentoring, coaching and interpersonal Facilitation. We love training and teaching. We love life. And we would love to work with you!
‍

Are you ready to explore the world of coaching?
The people who feel drawn to working with us are people with big hearts; old souls who have acquired wisdom and who love their planet and humanity. They are the ones who want something more. They are the Ones who keep us shining our lights and the reason we exist! Is this you?
Whether you want to become a professional coach and mentor or add to your repertoire of existing skills, you could be among the first new coaches to be trained in the newly released updated core competencies from the International Coaching Federation (ICF).
Our next intake takes place in July 2022. To find out more, book a chat with Belinda
Who We Are and What We Do

If you have not yet studied with us, you may not already know that the Global Coaching Academy has been creating and delivering heart-based training programmes since 2004.
We began as a very small Registered Training Organisation in Perth offering a Certificate of Mentoring and Coaching. This was in response to people who were looking for a meaningful course and qualification that wasn't all about 'rah rah' and money making, rather about wanting to make a difference and support others to become the best versions of themselves. 17 years later, GCA is delivering a Diploma of Mentoring, Coaching and Interpersonal Facilitation, as a fully internationally recognised ICF accredited coach training program to participants in United Kingdom, Europe, Australia, Asia and New Zealand.
Want to know more? Who We Are 
‍
Study with our next cohort!
Only four months to go - enrolment enquiries are now open - request your info booklet today
Announcing our January 2023 intake!
We will be running this intake concurrently in the UK and in Australia - join our global community.
We are super excited to be back delivering our immersion weekends in person and to be launching (finally after COVID) in the UK.  
Conducted in Perth, Western Australia, and at a venue to be decided in the UK, we will be bringing our wonderful course to you very soon.
Contact us today to express your interest and receive your information booklet. Feel free to email Belinda for a chat about the course.

Click on the link below to email Belinda today